Context
Climate change threatens to make extreme heat even more dangerous for residents of Oasis, an unincorporated area in the Eastern Coachella Valley, where summer temperatures routinely hit 120 degrees. In 2020, with support from the Strategic Growth Council, KDI teamed up with the University of California Los Angeles (UCLA), the transit agency Sunline, and long-time resident partners the Oasis Leadership Committee (OLC) to develop a heat impact study. While studying how drastic heat changes affect the residents of Oasis, the team determined that developing a shade structure along a bus route would demonstrate to the community one tangible way to mitigate the heat. So they got to work.
Process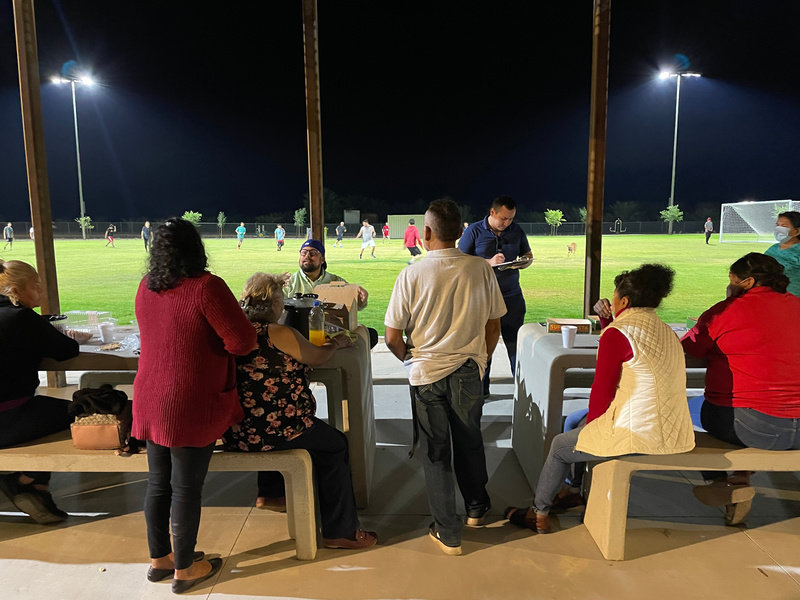 Oasis residents were front and center in the process to create the shade structure prototype. We developed a curriculum on climate action for OLC members, who met monthly over the course of the year to exchange knowledge about heat impacts and collect data on extreme heat in Oasis alongside UCLA researchers. To determine the structure's location, design, and potential functions beyond providing shade, we engaged more than 300 residents and other stakeholders. Together, they considered various elements, including heat resilient features, space, covid safety, age diversity, and public art. Our team developed renderings of this vibrant structure and brought it to our local fabricators. In early October, we installed the structure at a local bus stop in front of a date palm farm in Oasis.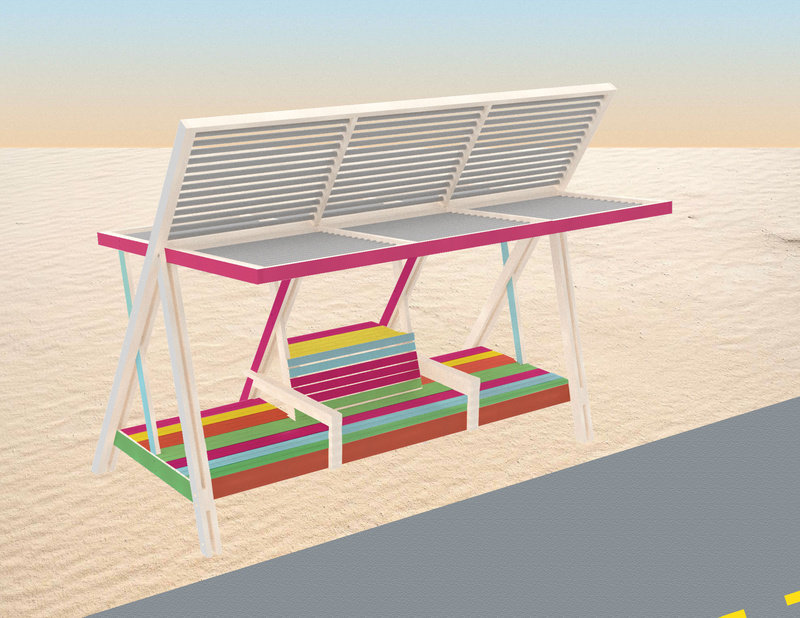 Solution
On Monday, October 3rd, 2022, the new shade structure bus stop prototype was unveiled to the local community, elected officials, and the press. The structure will remain at the bus stop for a month to demonstrate to the community and government agencies the power of shade in combating some of the effects of extreme heat.
Impact
This project already has catalyzed additional projects to scale up our work to address shade equity. In 2023, as part of a broader project in partnership with the State transit agency CalTrans, the Riverside University Health System, and the OLC, we will develop 5 permanent shade structures in Riverside County. Additionally, in response to the many local residents employed as farm workers, we will explore the potential to bring shade structures to the region's agricultural fields