Context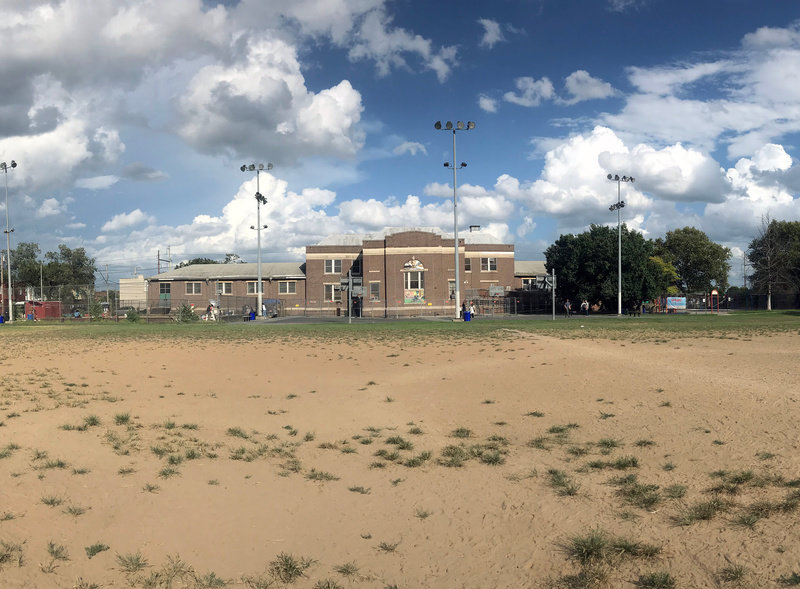 Located in Grays Ferry, a South Philly neighborhood fraught with the legacy of segregation, sits Vare Recreation Center, a cherished community space for over 100 years.
Generations of sports games, birthday parties, after-school activities, and disinvestment took a toll on the integrity of the building and surrounding green space, prompting the City to rebuild. KDI is leading the landscape architectural scope alongside a team led by Make the World Better, a Philadelphia community-based organization, to redesign the outdoor spaces to support this home away from home for many community members.
Process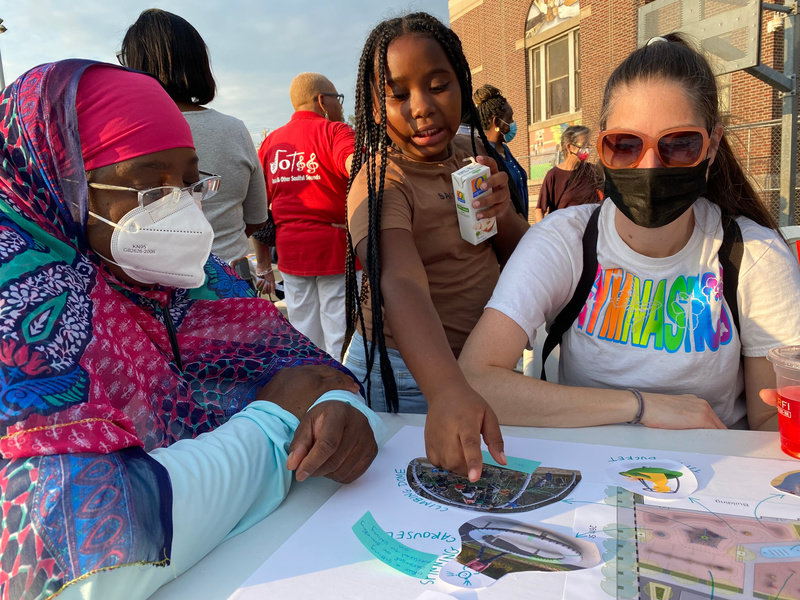 To ensure that the community played a pivotal role throughout the design process, KDI supported the team on the ground to lead a robust community engagement process. Through a series of community design workshops starting in 2019, residents identified shared priorities, goals, themes, and stories to incorporate into the new site design.
Solution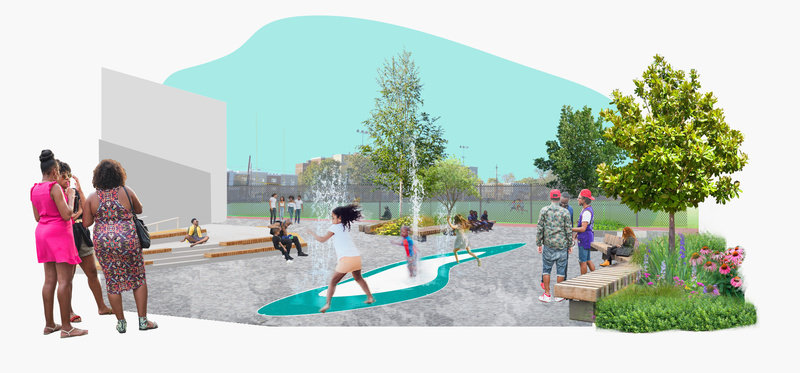 Through our engagement process, the community shared the vital role of the front "stoop" - a common set of stairs prevalent in front of many homes that serves as meeting place and communal hangout space. We worked alongside these residents to incorporate this tradition into the site design with a 'Community Stoop' running alongside the building to act as a threshold space between different programs and encourage informal gatherings.

Our final site design for Vare includes an ADA-accessible playground, a community plaza with a splash pad, a full-sized football field, basketball courts, an outdoor classroom, and community artwork woven throughout. Project Backboard and Tiny WPA joined the design team to add murals to the basketball court and community-built seating and gathering spaces for the park.