Approach
KDI's pioneering approach to design and community development has been recognized by The Rockefeller Foundation, UN Habitat, The Atlantic Renewal Project, Ashoka Changemakers, American Express, Annenberg Alchemy, and Smithsonian Institute, among others.
Participation: Working with, not for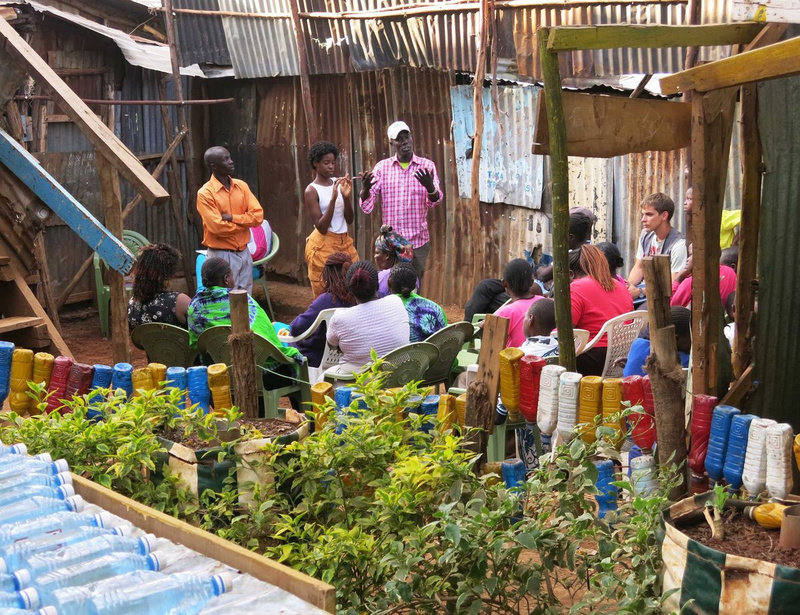 KDI recognizes that participation is key to equitable and sustainable development. Those experiencing the complexities of poverty and inequity not only deserve a say in decisions that affect them, but also have the most sophisticated understanding of what they need and why.
Every KDI project is led by residents and their vision for the community. To realize this vision, we collaborate with community stakeholders throughout the project to build on local knowledge and connect it to technical and political resources. This community-driven process enables residents to transform their neighborhoods and grow their long-term capacity to make the changes they prioritize.
Integration: Addressing complex challenges with holistic solutions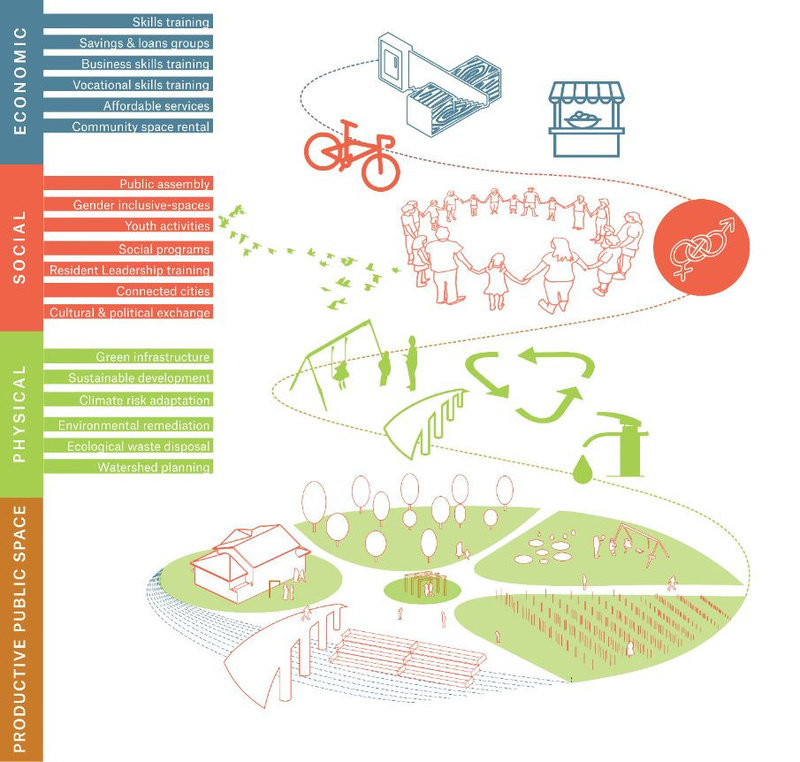 Early on in our work, we realized that design alone cannot solve inequity, which arises from intersecting environmental, social, and economic vulnerabilities.
This led us to develop an integrated "Productive Public Space" model in which physical amenities and green infrastructure are activated by cultural and income-generating programs, meeting a range of residents' priorities while creating a self-sustaining community space.

Having branched out into new service areas, this approach continues to guide how we research, plan, and advocate for equity. Almost all of our projects straddle more than one discipline, bridging physical, economic and social strategies through multi-sectoral, systemic solutions.
Networked change: Connecting people and places to build equity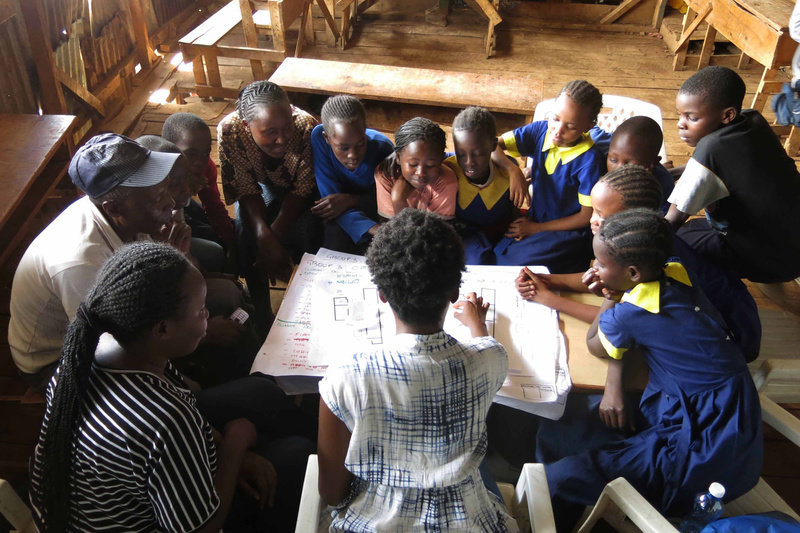 Top-down policies disenfranchise communities, while bottom-up community efforts can struggle to result in broad, sustained impact. KDI uses micro-interventions to nurture the missing links between institutions and communities, connect the informal to the formal, and address macro-scale issues.
We help communities build their capacity and capital to create transparent, collaborative relationships with political stakeholders. We link and leverage our built works and community networks to advocate for policy change, carry out groundbreaking research, and inform development theory and practice. By connecting grassroots activism with institutional change and internationally recognized thought leadership, we catalyze profound transformation at the neighborhood, city, and regional scale.
Top